Crazy Egg for
Enterprise
While Google Analytics shows you what's happening on your website, Crazy Egg will show you why, in seconds!
Since 2005 our website optimization tools have been the secret sauce for helping thousands of enterprise-level companies build better customer experiences.
You're so close to getting data-backed recommendations that are comprehensive, compelling, and undeniable.
From Thousands of Monthly Visitors to Millions, We're Here to Support You
Surveys

Targeted Feedback.

Visitor Analysis

Referrals. Clicks. And Engagement.

Unlimited Websites

One account for all your sites.

Conversion Testing

Multi–Variate A/B Testing.

Onboarding & Training

Account Set Up. Analysis Training.

SSO & Audit Logs

SAML–based SSO. Team Member Activity.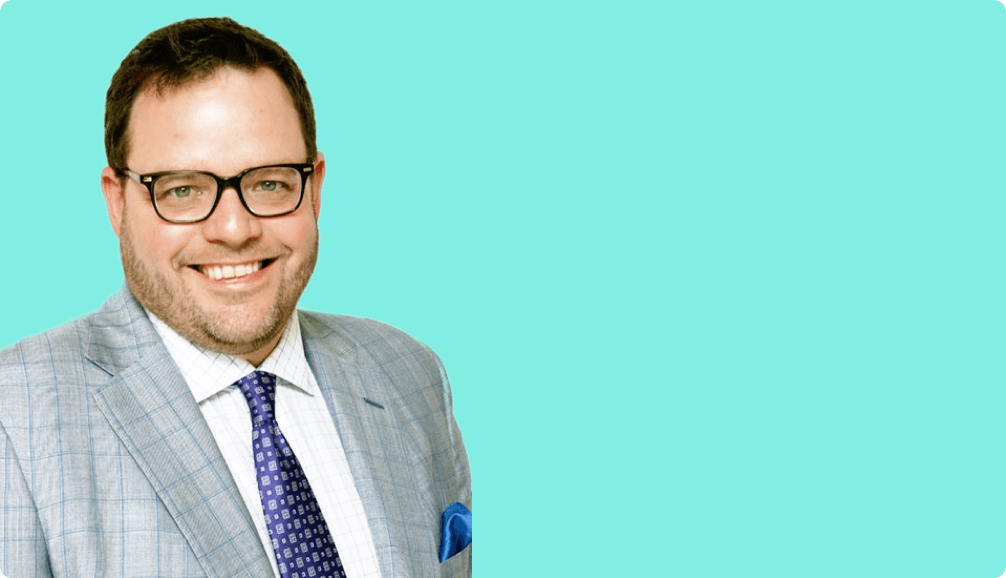 "If you need to figure out which elements of a Web page are getting clicks, and measure versions against one another, Crazy Egg is the answer. This simple software program only does a couple things, but it does them exceedingly well in an ultra easy to use fashion that puts it in the same 'why isn't all software this good' category with Basecamp, iphone, and Conceptshare."

Jay Baer

Founder of Convince and Convert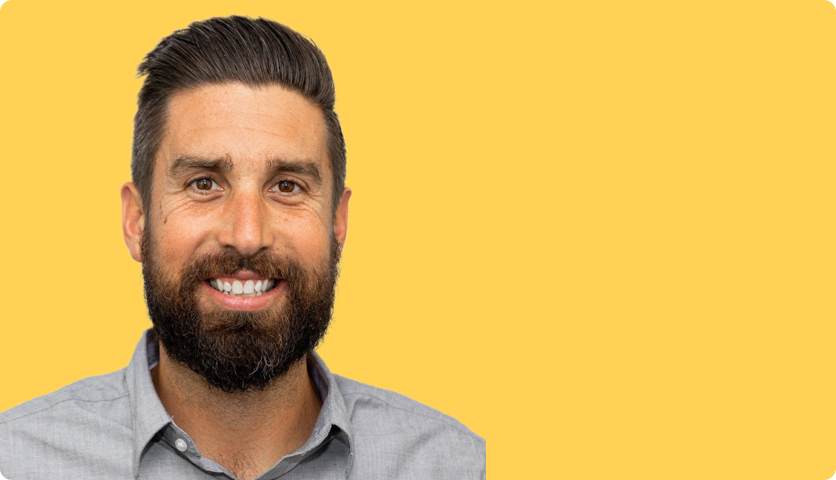 "Traffic means nothing if it doesn't drive sales. As an agency, we've learned it doesn't matter how much traffic we get if the client doesn't see it in their bottom line. We use Crazy Egg to make sure our efforts are successful, and often we can show an impact through Crazy Egg early into an engagement by finding conversion issues with the website as SEO and other traffic sources take time to grow. This leads to better retention for us, more sales for the customer, and better performance for the website as a whole. It's a no brainer!"

Nick Roshon

VP of Sales at Neil Patel Digital Agency
A Taste of What You Can Expect from Your Snapshot Reports
Case Study

Mike Loveridge is the Head of Conversion Rate Optimization at TSheets by QuickBooks, the world's top-rated time tracking and scheduling software.
In 2017 TSheets was acquired by Intuit, the #1 financial services company for helping small businesses scale, offering industry-leading tools like QuickBooks, TurboTax and Mint.
The Process
When tackling a new conversion rate optimization project, Mike generally takes the following steps:
Reviews click data from Google Analytics, and past Optimizely tests, to find out where website visitors might be getting stuck in the funnel and on specific page sections

Uses Crazy Egg Recordings and Snapshots to observe the user experience firsthand to further identify areas of opportunity

Runs experiments with Optimizely and uses Crazy Egg heat maps and Confetti reports as part of analysis during and after the test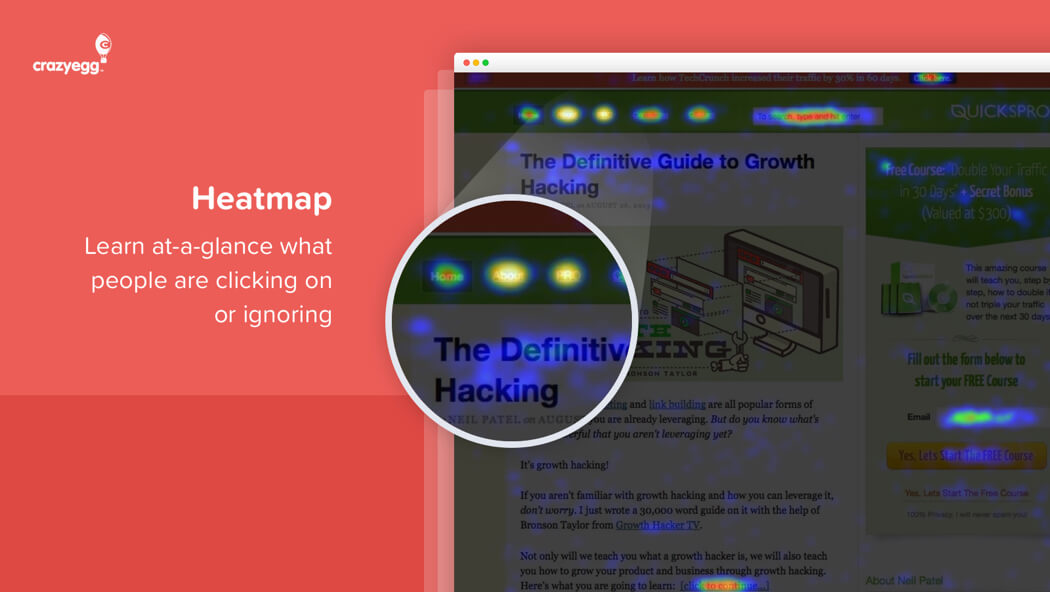 The Observation
In the case of the latest experiment on TSheets by Quickbook's Pricing Page, Mike noticed that website visitors showed off-the-charts engagement with content, but 50% of the traffic wouldn't ultimately convert.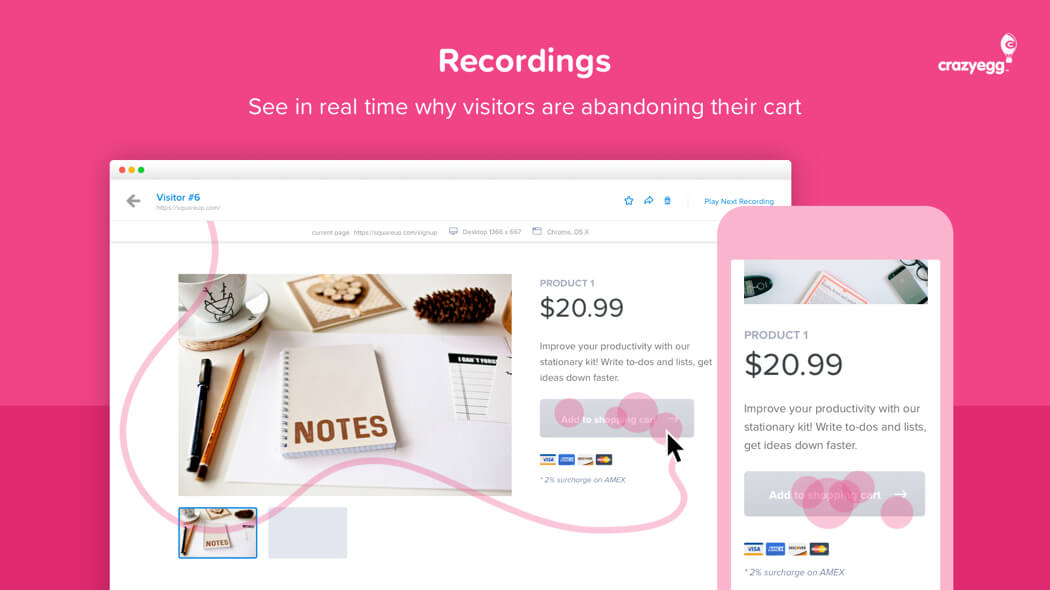 Crazy Egg's user session recording tool revealed that a high percentage of potential customers were checking out the pricing information, then scrolling back up to header navigation at the top of the page and clicking off to other sections of the site.
In this case, the header navigation was causing users to get lost on the site and exit the conversion funnel. Mike says, "We wouldn't have known that if we hadn't watched the video."
The Hypothesis
Based on the video recordings, Mike concluded that:
Pricing page visitors were getting distracted

People needed more information, or were curious about their other choices
His proposed solution?
Reduce or eliminate the navigation bar so the company could retain more of the traffic, keeping people focused on CTAs and content that would help them make a purchase decision.
The Plan
To validate his hypothesis, Mike is currently A/B testing a new scaled-down navigation on a PPC landing page. If the results are promising, he will also A/B test on the homepage, prior to rolling out winning designs in the Fall.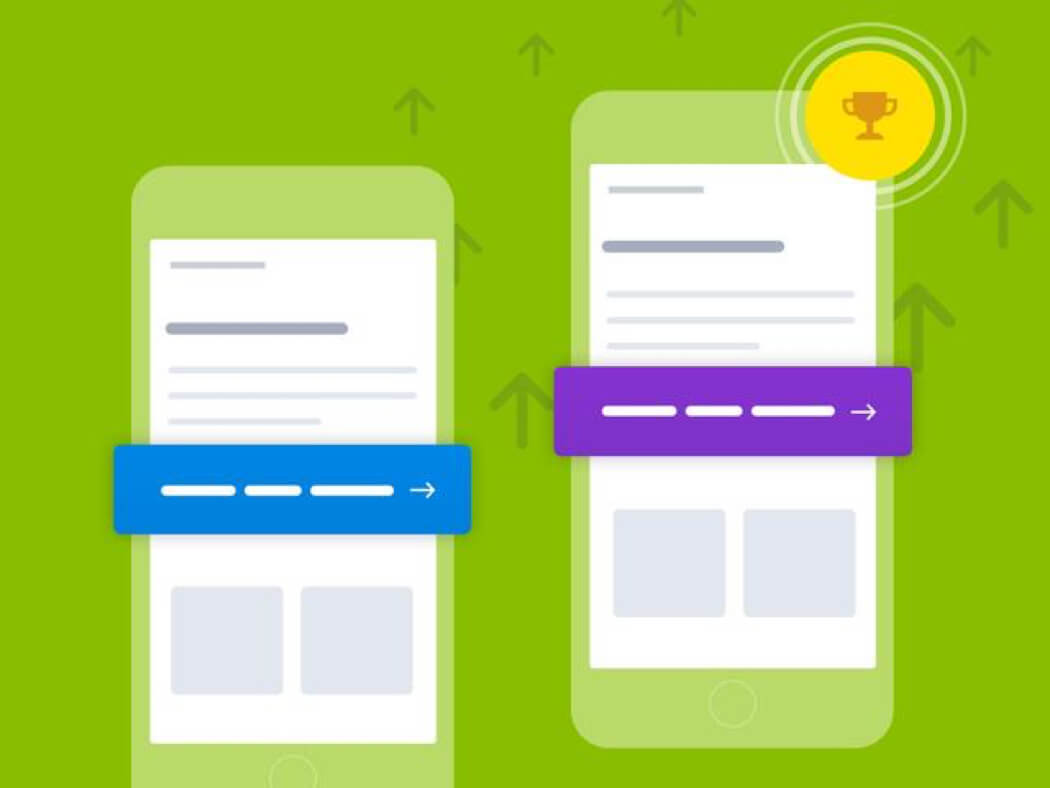 The Ultimate Goal
Mike's big focus is on ramping up Intuit's A/B testing velocity and building an experimentation-forward culture. He says:
"We recently scaled to 20 tests a month. It's amazing how different everything is at the company when you have that additional customer data to work with."