Crazy Egg for Lead Generation
When you use actual site visitor data to inform your landing page updates, redesigns, and tests, you're in a position to significantly boost your lead gen efforts.
Since 2005 our website optimization tools have helped professional services companies capture leads.
Join the thousands of restaurants, legal services, financial services, real estate, and automobile companies using Crazy Egg for Lead Gen.
Ideal For Helping You Optimize Lead Capture
Battle Form Abandonment

Leverage page interaction data

Engagement Analysis

Find out where visitors hit Snooze

Audience Segmentation

Drill down on New vs. Returning traffic

Streamline Submission Time

Improve site navigation

Run Experiments

Launch A/B tests and Multi-Variate tests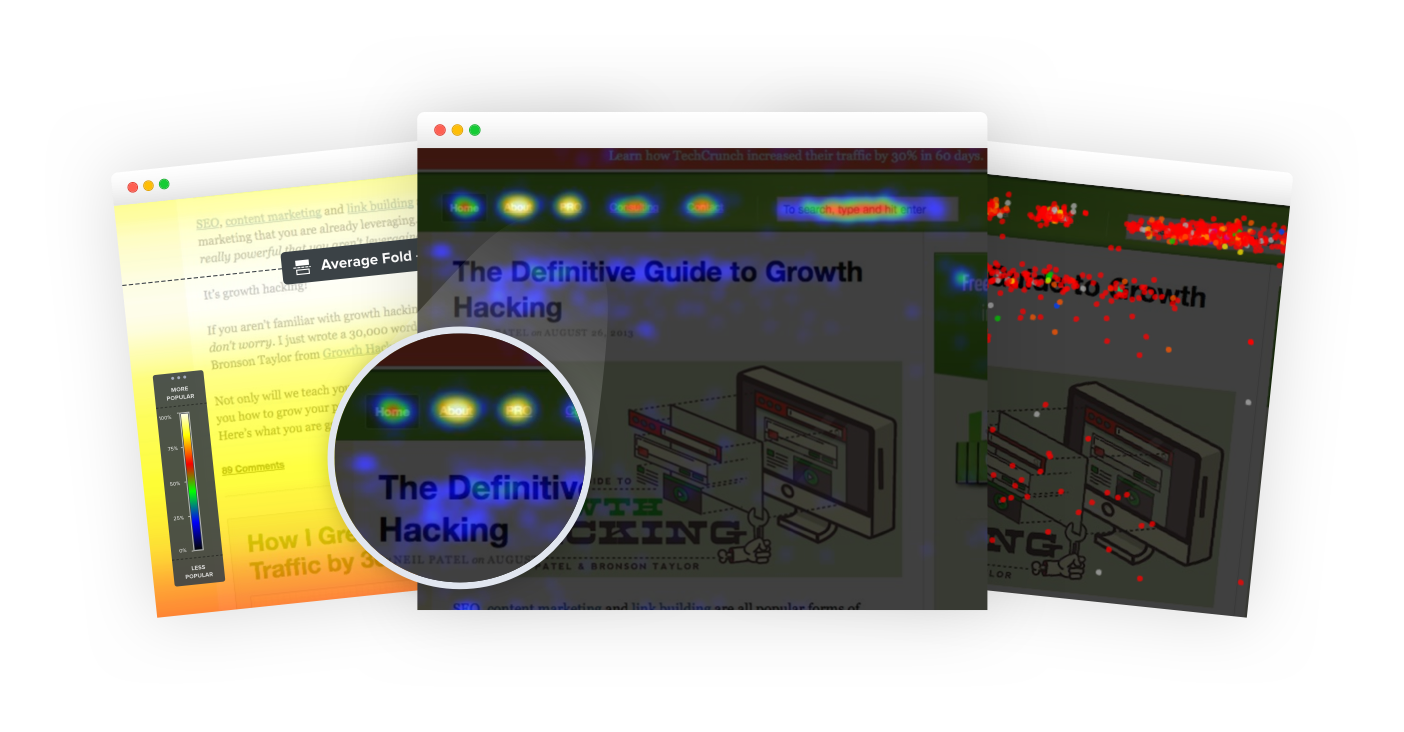 Get To Know Your Site Visitors
Our visual heatmaps, scrollmaps, referral traffic and audience demographic reports show you where people are paying attention, getting frustrated, completing your desired action, and missing the mark.
With 22 filters at your fingertips, you have the ability to dig into your customer segments, identify who your most valuable site visitors are, and understand what referral sources they came from.
Gather Quantitative And Qualitative Data
Whether your goal is a Quote request, Demo signup, or Appointment booking, chances are that CTA buttons, popups and forms are the way you collect contact information.
With Crazy Egg's session recordings, you can monitor visitor interaction in real-time and identify any form completion issues that may be stopping your site visitors from becoming leads.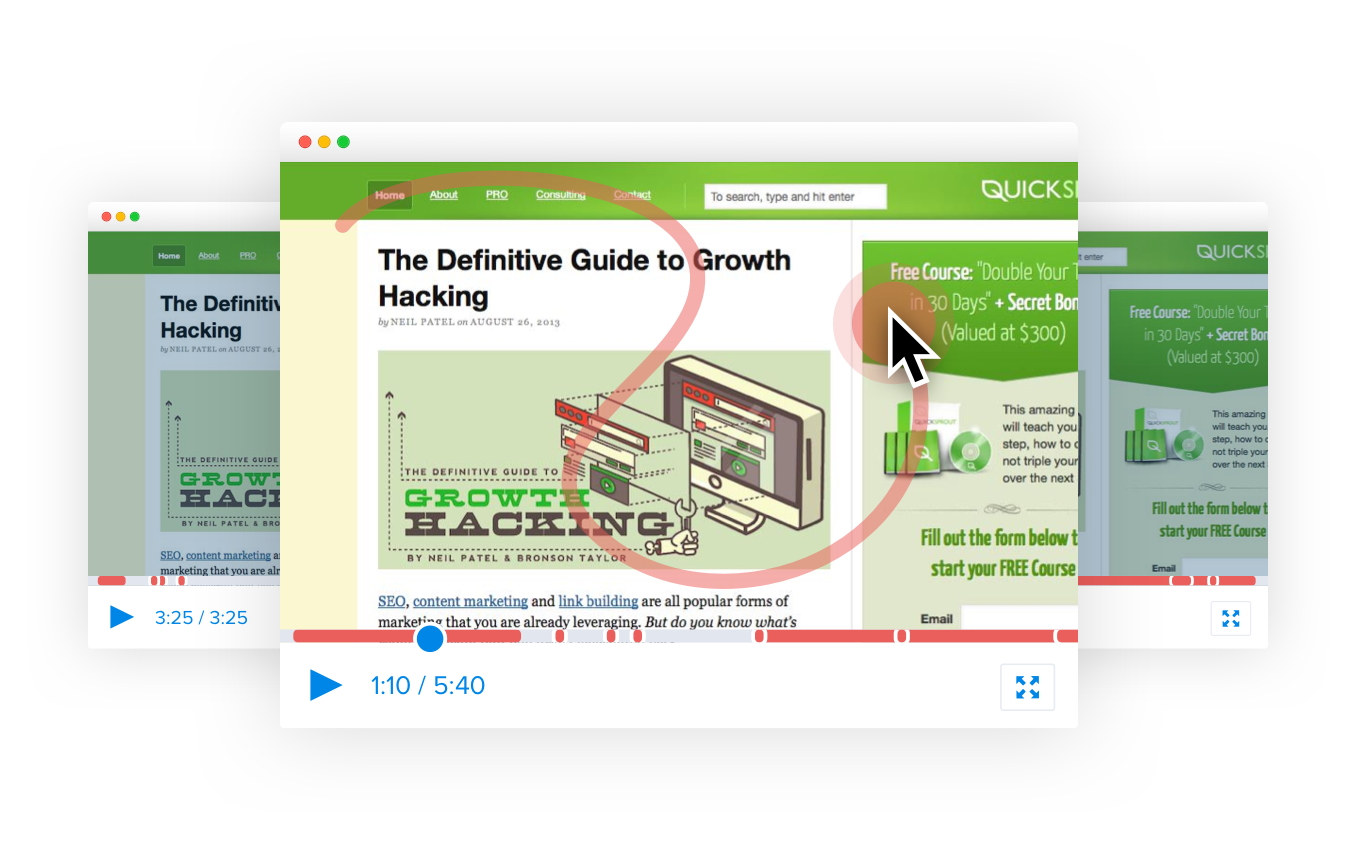 Integrations like Wix, WordPress, SquareSpace and Shopify make installing Crazy Egg a breeze

Pay as little as $29/mo for access to all our website optimization tools

Add team members and manage permissions from your dashboard with no increase in costs or admin

Export reports and data for easy sharing with team members and key stakeholders
Google Analytics shows you what people are doing on your site. Crazy Egg will show you why, in seconds!
Armed with visual proof of how people are interacting with your content, you can put those observations into action with our intuitive, easy to use A/B Testing tool.
"Go check out Crazy Egg. We use their tools for all of our SEO clients to understand how visitors are interacting with their site."

Rob Fahrion

Partner | Flying V Group Digital Marketing