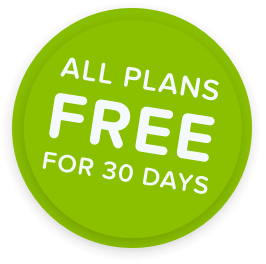 Choose Your Plan and
Start Your 30 day FREE Trial
View your heatmap & get started in less than 60 seconds
30,000

Tracked pageviews /mo

25

Snapshots

100

Recordings /mo

75,000

Tracked pageviews /mo

50

Snapshots

500

Recordings /mo

150,000

Tracked pageviews /mo

75

Snapshots

1,000

Recordings /mo

500,000

Tracked pageviews /mo

100

Snapshots

5,000

Recordings /mo

We will build a custom plan for you

Unlimited

Pageviews /mo

Unlimited

Recordings /mo
*All plans are billed annually
What's included
Snapshots
Take digital snapshots of your webpages and generate
easy–to–understand reports that display your visitors (and users) click behavior.
See attention hotspots on product pages with Heatmap

Track ad campaign traffic on your site with Confetti

Understand if shoppers are clicking where they should with Overlay

Make sure your 'buy now' buttons are in the right place with Scrollmap
Recordings
The recordings feature gives you the power to virtually stand right beside people while they use your site.
Watch exactly where your visitor's mouse or finger goes.

Know which sections of a webpage or your site visitors completely avoid.

Find out how long visitors stay on your site and where they struggle.
A/B Testing
Fine tune your voice and message and know you've implemented the best solution.
Crazy Egg customer WallMonkeys saw a 550% increase in their conversion rate when they A/B tested their homepage.

Identify areas of your webpage which could improve your user experience.

Make changes and experiment with new ideas.

Learn which experiments worked best and continue making improvements.
Surveys
Get direct feedback from your customers and website visitors to inform your business direction, website improvements and user experience.
CTAs
Increase engagement with CTAs (call to action) to highlight promotions, direct traffic to key pages, or even grow your mailing list.
Goals
Stay Laser-Focused on Your Objectives with Crazy Egg Goal-Tracking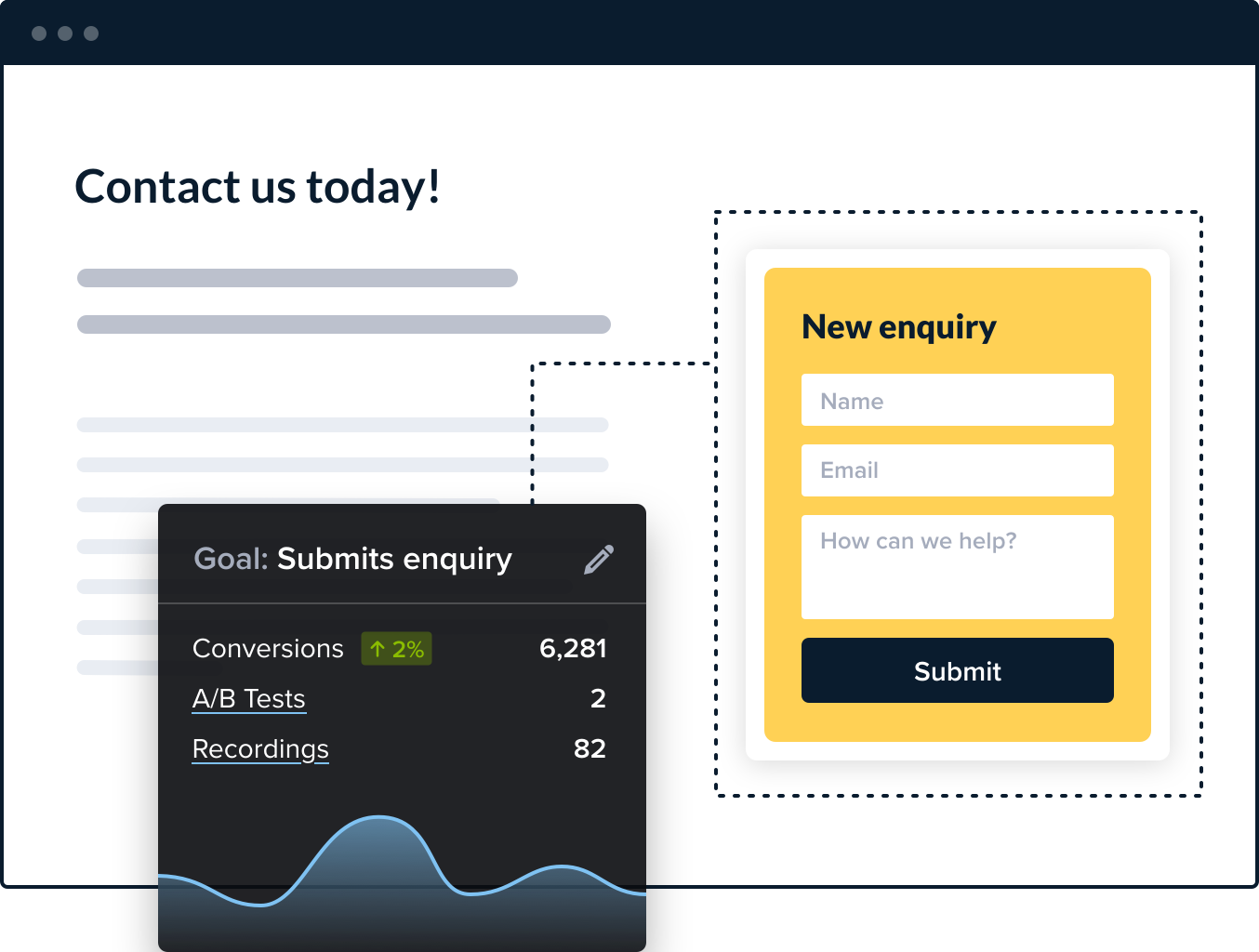 Trusted by thousands of companies and marketers around the world:
View your heatmap & get started in less than 60 seconds
All plans FREE for the first 30 days
30,000

Tracked pageviews /mo

25

Snapshots

100

Recordings /mo

75,000

Tracked pageviews /mo

50

Snapshots

500

Recordings /mo

150,000

Tracked pageviews /mo

75

Snapshots

1,000

Recordings /mo

500,000

Tracked pageviews /mo

100

Snapshots

5,000

Recordings /mo

We will build a custom plan for you

Unlimited

Pageviews /mo

Unlimited

Recordings /mo
*All plans are billed annually
Request a personalized demo of Crazy Egg
Thanks for your request!
We'll be in touch shortly.
A team member will get back to you soon.